Casa SiempreViva offers you 3 unforgettable massages to travel through the sounds. Which one suits you best?
SOUND MASSAGE WITH TIBETAN SINGING BOWLS
Experience a complete relaxation with pleasant sounds of the Tibetan tradition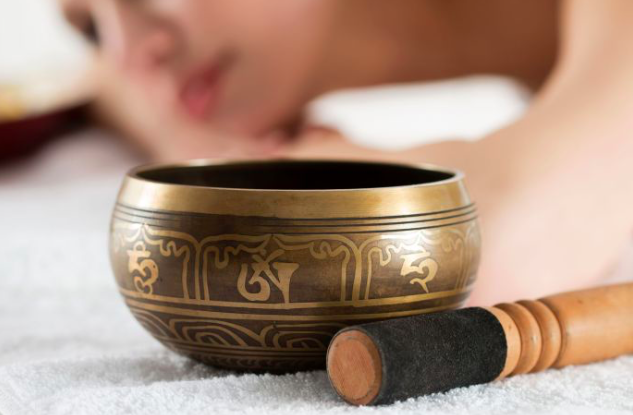 The sound massage with Tibetan singing bowls affects every cell in your body. With a Maleto we are gently striking the Tibetan bowl or scroll around the edge with Puja. In doing so, vibrations and sounds are created that will lead you to a gentle path of regenerating your body and mind. Singing bowls revive basic DNA genetic instructions and activates those instructions that you have not detected or have suppressed.

1 person – Duration: 50′ – Price: 70€
2 people – Duration: 45′ – Price 90€
Booking in advance is required via email hola@casasiempreviva.com
---
RELAXING MASSAGE BASED ON RASAYNA THERAPY
Rasa means "nourishing juice" and Ayan means "pathways or channels"
This traditional, detoxifying and restorative herbal oil massage uses a specific pressure, rhythm, and pattern to bring balance to the doshas. Treatment includes abdominal massage as well as Champi (classic Indian scalp massage).
It is recommended you eat lightly or two hours prior to your session, have time later in the day to relax, and avoid scheduling during menses.
1 person – Duration: 60′ – Price: 60€
Booking in advance is required via email hola@casasiempreviva.com
---
RELAXING & SOUND MASSAGE
A delicate combination between previous massages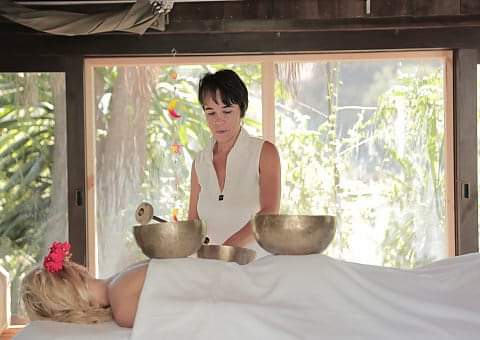 1 Person – Duration: 90′ – Price 80€
Booking in advance is required via email hola@casasiempreviva.com
---
MASSAGE EFFECTS:
Physical
Deep relaxation, muscle- and nervous system regeneration
Reducing body pain (in joints and muscles, sciatica, gastrointestinal tract, headache and migraine, injuries of the spine, pain due to poor blood circulation)
Improving digestion
Releasing tensions and blockages
Better energy flow
Elimination of toxins from the body
Strengthening the immune system
Mental and emotional
Mind relaxation
Processing the past and getting to know new ways
Better concentration
Relieving mental / emotional tensions and blockages
Activating and relaxing inner feelings
Help in abandoning current and past negative patterns (past relationships or addictions)
Better energy and power in everyday life
Eliminating mental or emotional pain
Spiritual
Promoting a positive self feeling
Greater balance and harmony in your life
Experience of bliss
Cleansing chakras
---
Practitioner – Fabiana Balserini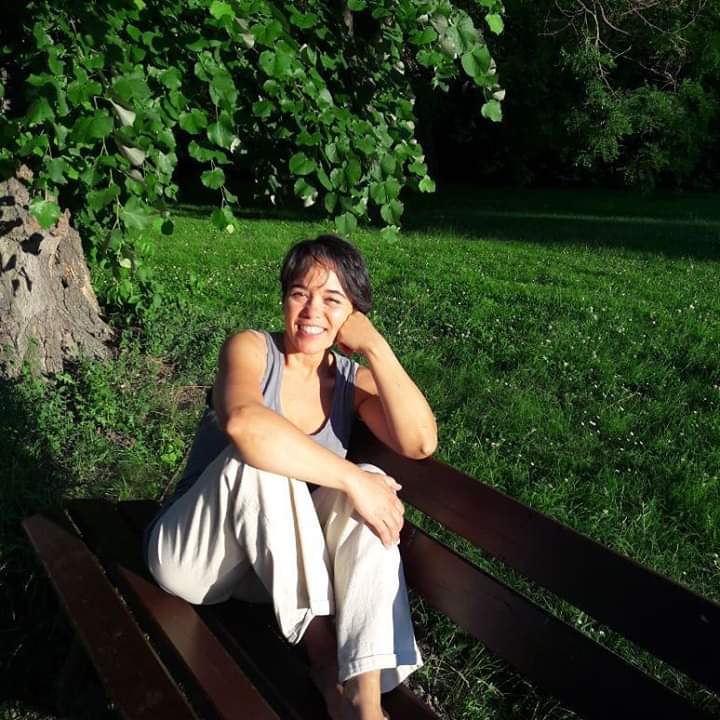 Fabiana Balserini, expert sound therapist with harmonic singing and healing vibrations of the Tibetan bowls. She is certified in Herbal Medicine and Nutrition since 2008.
---
¿Do you want to be the first to know Casa SiempreViva's news?
Hope see you soon at Casa SiempreViva!
Warm regards, Mayte & Javier.