Maybe it happened to you too: you have discovered a better way of doing something and you are not going through your head to do it as you did it before. Maybe it is a way to fold your clothes, organize your schedule or go shopping…
Whatever, there is no way back.
Just it happened to us when we embarked on an environmental sustainability travel. It becomes a new way of connecting with the earth. Now, everything is getting easier and authentic… genuine.
Sustainability is the cornerstone of Casa SiempreViva.
CASA SIEMPREVIVA VALUES
Strong commitment with the environment.
Coherence and balance have led us to Casa SiempreViva. Consistency with our way to look at the world, lesson learned and personal experiences.
Looking at the impact that certain human actions have on the environment and how this affects animals, plants and our own present and future, we decided to live as consistently as possible. Then Casa SiempreViva comes true; an ecological luxury guest house where we offer to our guests the experience of feeling that everything is flowing.
Thinking about new building designs, we have bet for the quality and the respect to the environment, therefore the Passivhaus Standard. But there is something else…
Commintment to quality
Our experiences around the world have led us to discover how we would like to create our guest house. After thinking about all the details, it was clear for us: everything could be summed up in one word: "quality".
Cosiness is linked with quality, that means awakening your senses with organic cotton duvets, pure interior air, cozy atmosphere keeping a comfortable temperature, enjoy the energetic breakfast with panoramic sea views. And what about the soul? Feel inside yourself the nature whispering.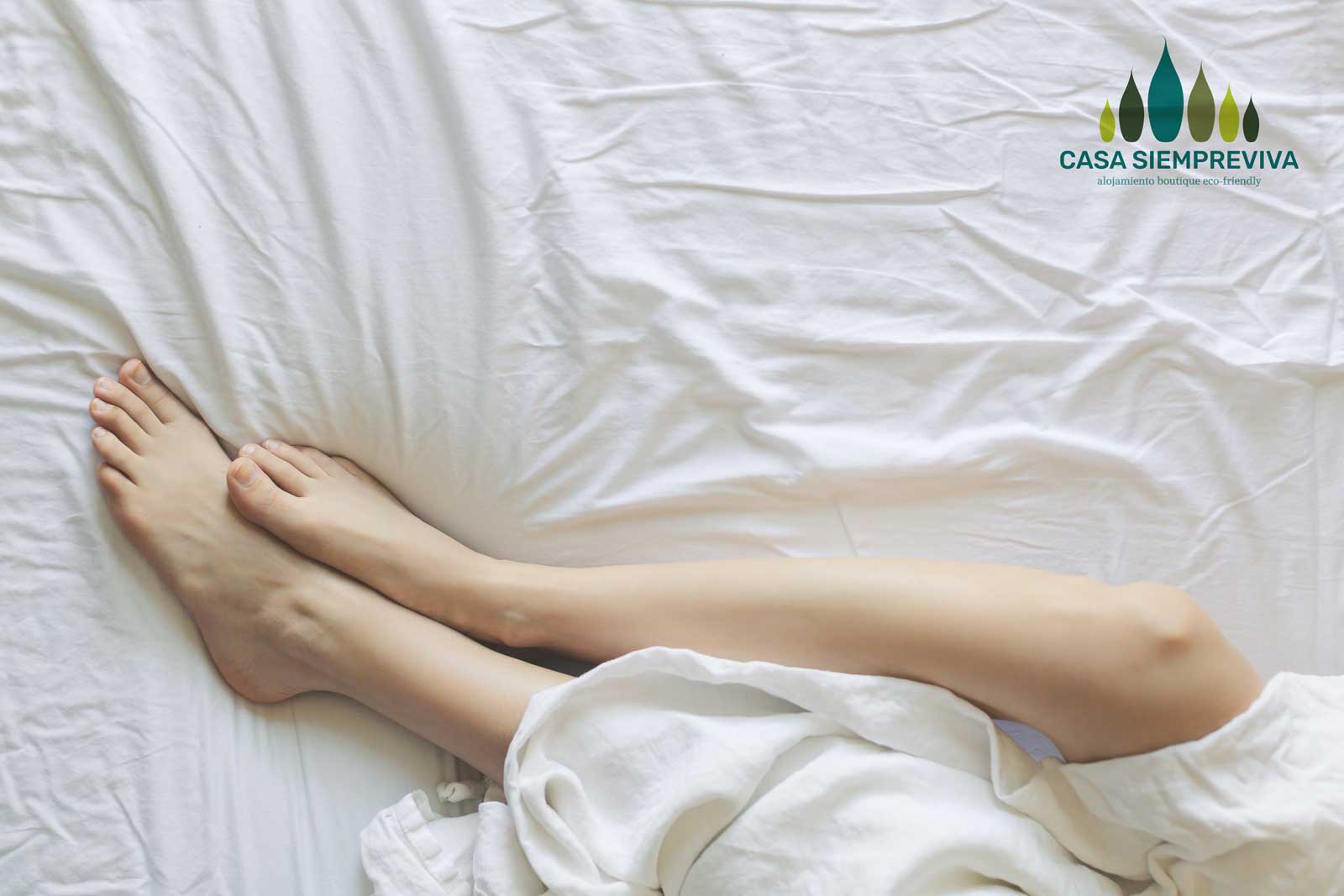 It is because of all this that our second commitment is with quality. You will appreciate it in the materials with which we have built Casa SiempreViva, the design of each room, the ingredients with which we prepare each dish … but above all, you will discover it as a dynamic value, because our mission is to keep improving every day to provide you the best holidays ever.
Mayte and Javier want to put the icing on the cake making you feel welcome to our home that we have built with such love.
Commitment to change and social transformation
Under the premise that we can always improve, we are always in a continuous change, walking to a more sustainable, tolerant and empathetic world.
In Casa SiempreViva, we work side by side with local craftspeople and farmers, establishing connections with people related to our philosophy.
Are you ready to rock?
We are almost there, just a few months to open our doors.
Meanwhile, we wait for you in the blog and social media networks.
Be the first to find out about the news by signing up for our newsletter here.
Our emails are also sustainable, we do not spam 🙂
A warm greeting,
Mayte & Javier.